Not enough hair for a pretty bun? Here is an easy way to get a nice full looking bun that is great for ballet class or just for fun! Hair should be about shoulder length or longer. Fine, medium, or coarse works, as does thin, medium, or thick.
Please note that the model here is a 4.5 year old that does not like to have her hair done so it was done super quick right before dance class. For a recital or dressy occasion, I would suggest using some hair products to smooth the hair, and possibly some kind of treat to occupy an unwilling participant :)
Get a crew or athletic type sock that you will not be using anymore and scissors. For a child, a child size sock works best. If you have very fine or thin hair, you may want to find a sock that is close to your color of hair or dye it. Could also use some of an old pair of pantyhose to cover it. Also needed is a few ponytail holders (not pictured)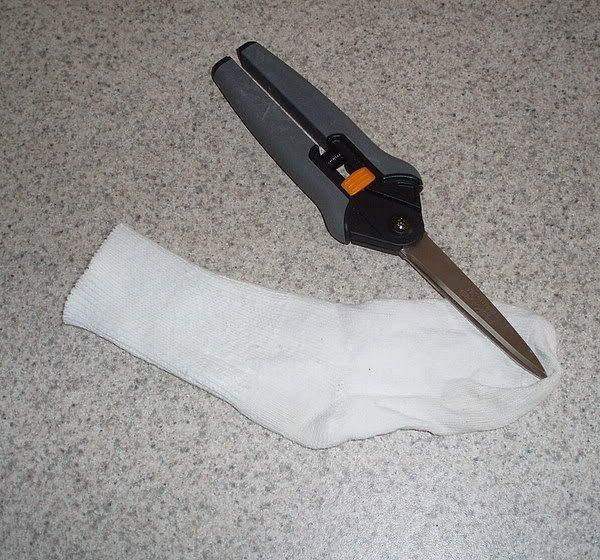 Cut off the toe and discard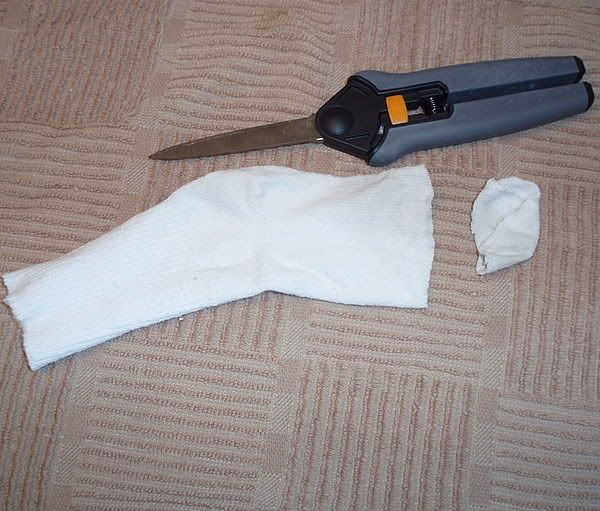 starting at the toe end, roll up the sock to resemble a donut.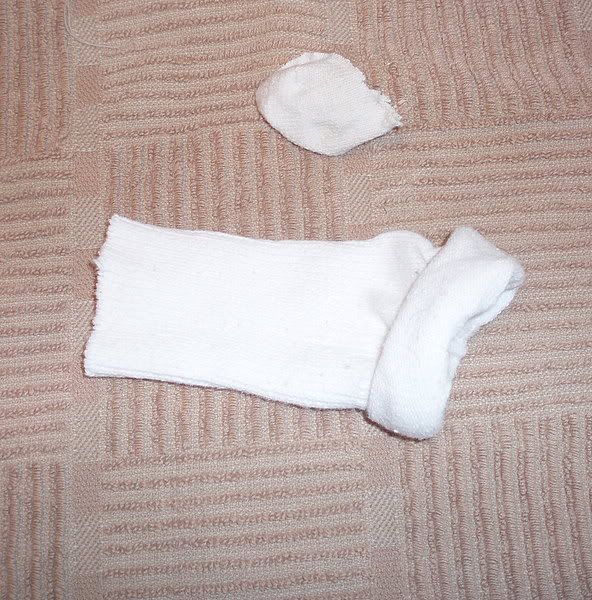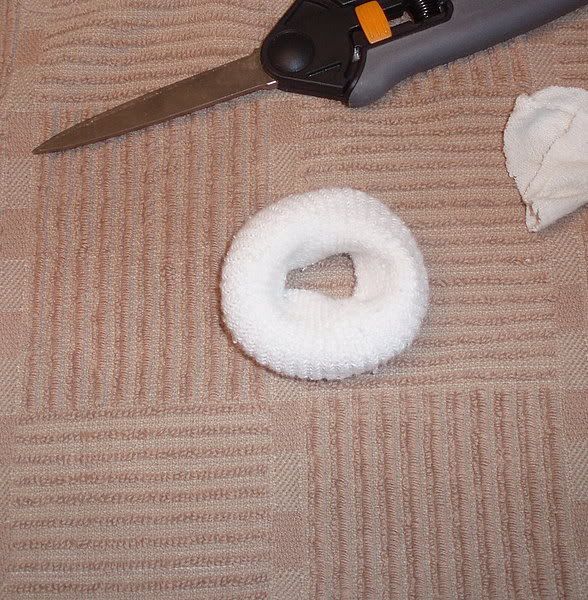 Pull hair into a ponytail and secure.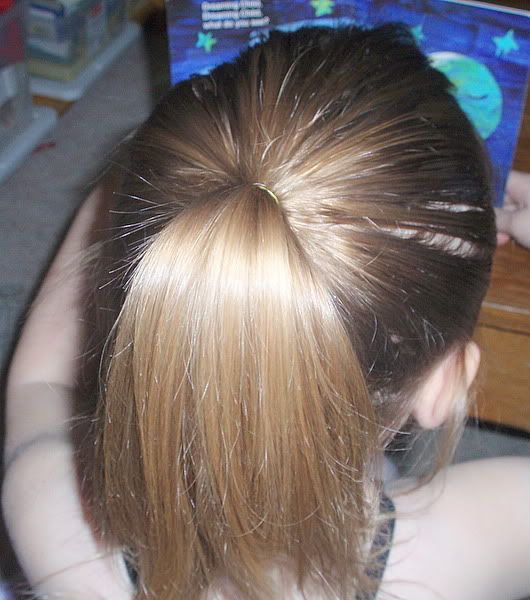 Place the ponytail through the rolled up sock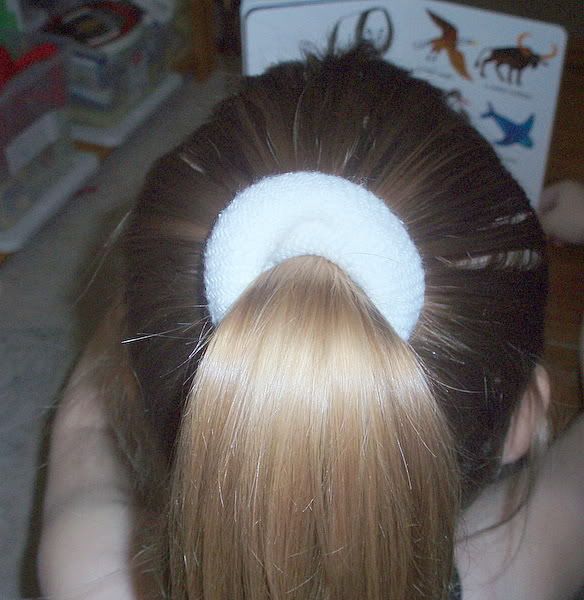 distribute the hair to cover the sock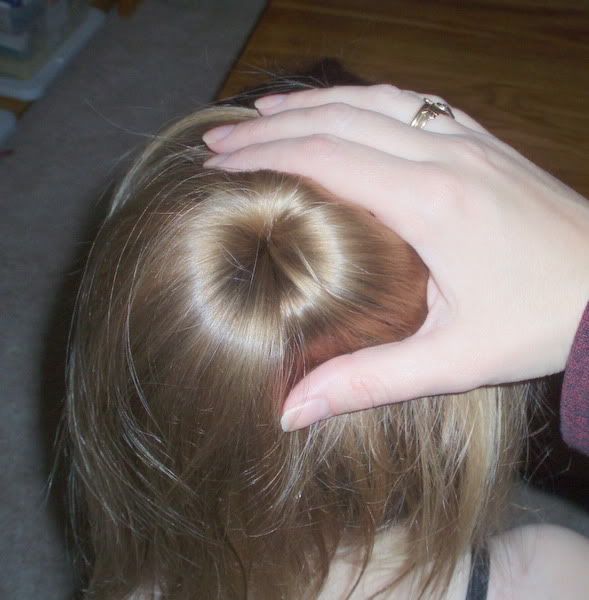 place a ponytail holder over the sock and secure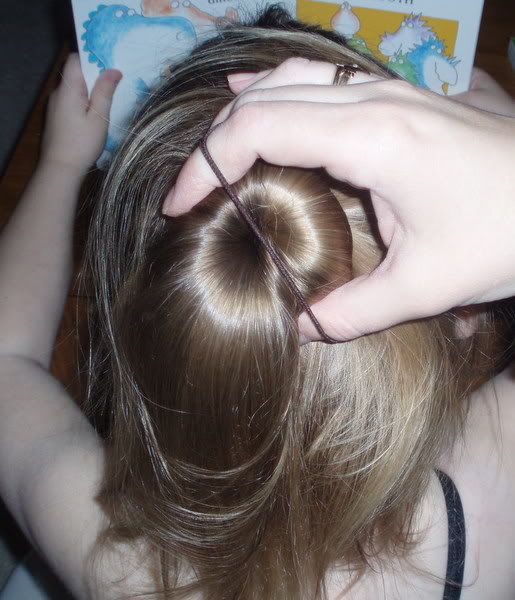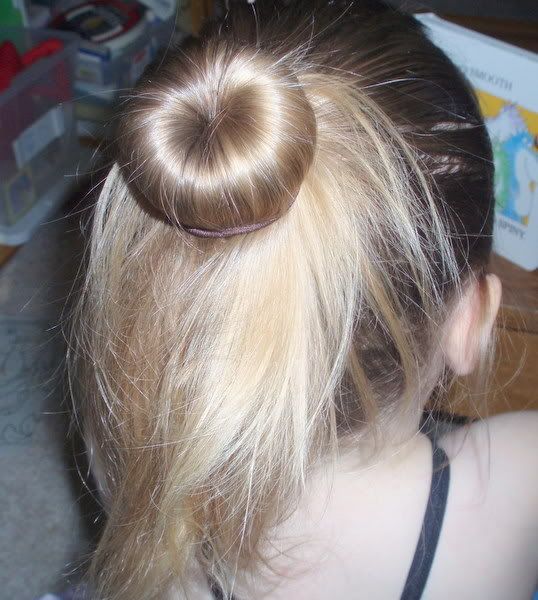 wrap any excess hair around the base and secure with either bobby pins or another ponytail holder. Decorate with your favorite Punky N Munky hair accessory if desired :)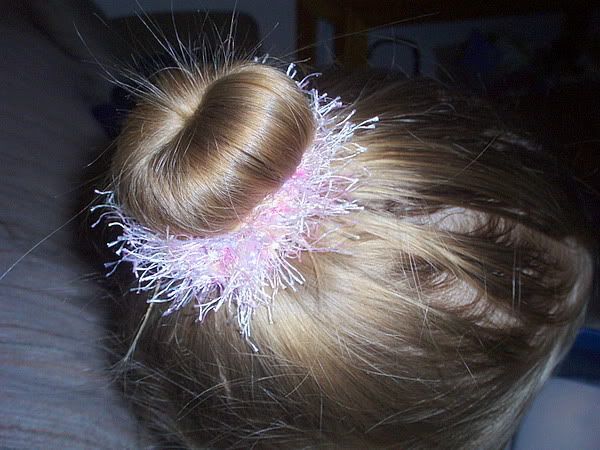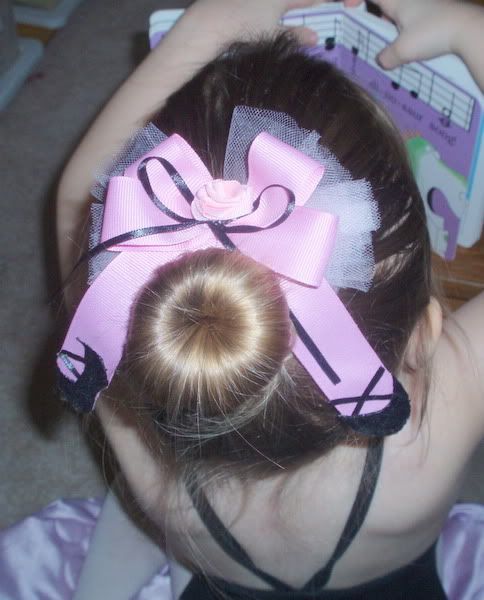 Have fun!